From Diversity to Inclusion: How the right 'D&I' approach can unlock real value for corporates
From Diversity to Inclusion: How the right 'D&I' approach can unlock real value for corporates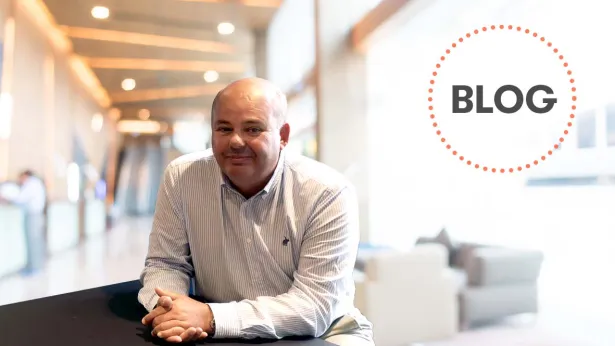 Diversity and Inclusion have been hot topics on HR agendas for decades. They're usually mentioned in the same breath (as 'D&I'), but that doesn't necessarily mean they deliver equal value to businesses, either financially or reputationally.
The good news is that the corporate world's view of Diversity is increasingly broadening beyond gender to include a wider range of factors – from the age and educational background of employees to their nationality, ethnicity, political and religious perspectives and socioeconomic status.
However, this increased focus on Diversity has sometimes led to an overemphasis that can be counterproductive for some organisations. It's time for a change of approach; here are two important steps towards a sustainable and successful workplace culture:
1.    Diversity should be decentralised  
Recent years have seen Diversity grow to become a business function in its own right; one frequently headed by a dedicated Diversity champion. This has often culminated in new, executive-level roles with titles like 'Chief Diversity Officer' and Vice-President of Diversity.
In fact, more than half of S&P 500 companies now have these flagship positions;1 however, nearly 60% of D&I executives have left their posts during the past three years, usually to pursue "other professional interests".1 Does this indicate a lack of clarity about these roles? Or perhaps a lack of organisational commitment to D&I efforts? Large Diversity departments have been set up that spend a lot of their time number crunching in the different Diversity areas to meet the various D&I reporting requirements. In my view, this not only adds to the cost but also limits the impact of these positions.
Companies should take a more contemporary approach: Diversity should be decentralised so that it becomes part of every leader's toolbox. It should be embedded in everything our leaders do from day-to-day tasks to recruitment, onboarding and recognition. Human Resources departments can play a key supporting role here by helping leaders understand the importance of Diversity and to identify and manage any unconscious bias they may have.
2.    Focus on Inclusion, not Diversity, to create value
As Khalil Smith said in a recent Forbes article: "Diversity is counting heads and Inclusion is making heads count." I couldn't agree more with this statement: Inclusion should be priority number one in every organisation. Let me explain why.
For me, Diversity is merely the foundation on which to build Inclusion. It goes without saying that today's organisations need to attract and retain diverse talent that represents the different geographies in which it operates. We all understand the importance of diversity of skills and knowledge; this is the 'brain' we need to do the work.
But Diversity without Inclusion doesn't make sense. Why would you invest time and energy in building a diverse talent pool for your organisation without subsequently helping the people you hire to thrive and achieve their full potential? As quoted frequently: "It is Inclusion that unlocks the potential in a diverse workforce".2,3
An inclusive culture stems from an environment where employees feel welcomed and can be their true selves. An environment where they're free to speak up, voice their ideas and opinions, take risks and feel valued. So how does inclusivity create value? Simply put, highly engaged employees will go the extra mile and will trigger even better and faster delivery.
There's extensive research to support the positive impact of an inclusive environment on performance and engagement. Corporates that truly succeed in building such a culture are more successful than their competitors: they satisfy their customers' needs better and therefore deliver better financial performance. I'd go as far as to say that only truly inclusive organisations are equipped to survive in today's world and for the long term.
This means that Inclusion should be connected to the key pillars of your HR approach, namely your Leadership Model and Curriculum, Employee Value Proposition and organisational Values. And this connection should be driven company-wide by ensuring all colleagues work towards the same vision and targets.
How we prioritise inclusivity at Centrient
At Centrient, we're working hard to create a truly inclusive environment. For example, we run workshops with our leaders' talent pool to listen to their perspectives and ideas. And we offer training sessions on how to build inclusivity while also harnessing the Diversity within their teams. We've also set up a group of young talents to help our organisation live its corporate Purpose by driving projects in the communities where we operate. Last but not least, all Centrient leaders are set a specific target for Inclusion as part of their annual work plan.
To measure our progress, we've introduced a short Pulse Survey that runs every two months. Its outcomes help us see where we're improving and where we still have to redirect our efforts to generate the impact we want.
Like many companies, Centrient is on a pathway to deliver a more inclusive corporate culture supported by a diverse workforce. I'm excited to be part of this journey. For me, true inclusivity isn't just a nice-to-have; it's critical for engaging our future generation of leaders and ensuring our long-term success. So let's work together to make it happen!
Jean-Luc Giraud
Chief Human Resources & Communication Officer, Centrient Pharmaceuticals
1 Positioning Your Chief Diversity Officer For Top Performance | Thought Leadership | Russell Reynolds Associates
2 The Importance of Inclusion in the Workplace (kornferry.com)
3 How Diversity & Inclusion Matter | McKinsey